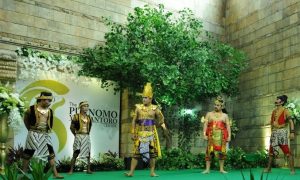 ---
The Center believes other than helping the Indonesia's society in the research field, it is important in giving social contributions to it as well.
Besides its main work in the research, the Center has social initiatives aiming to assist the underprivileged people in health, well-being, and education. Interventions are designed to strengthen the capacity of this society for its future well-being.
The Center also aims to secure a brighter future for children through nutrition awareness, educational support, and spiritual.
In addition, the Center delightfully supports local artisans, musicians, and artists as one of its missions to preserve the Indonesian cultural heritages.