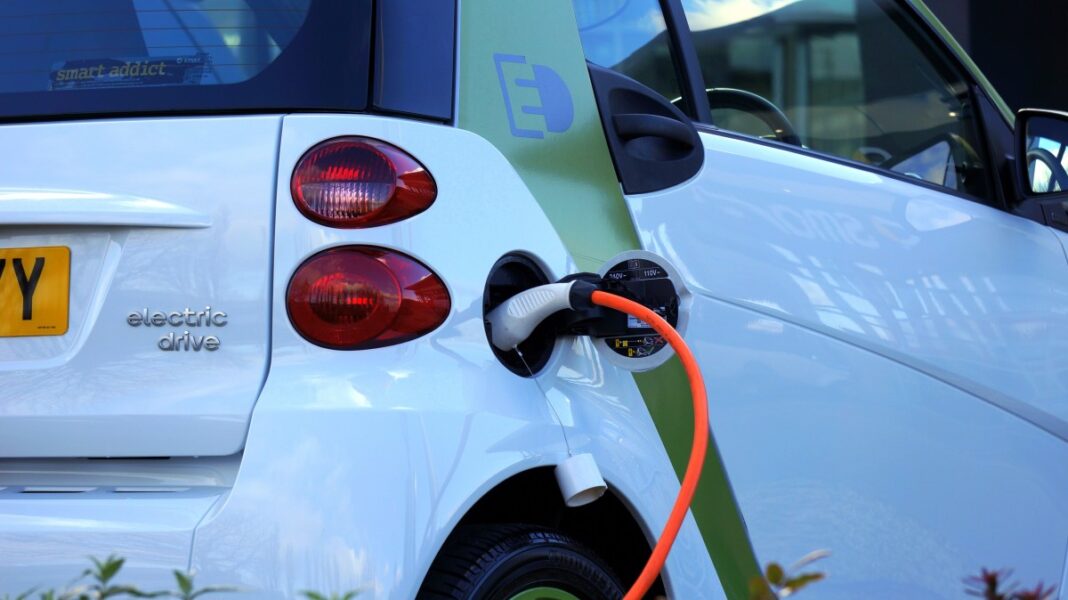 By: Budi Prayogo Sunariyanto (Research Assistant at Purnomo Yusgiantoro Center (PYC)).
Luky A. Yusgiantoro (Senior Researcher at Purnomo Yusgiantoro Center (PYC)).
Electric Vehicle (EV) adoption in Indonesia aims to reduce fossil dependence and improve national energy security through energy diversification in the transportation sector. The transportation sector in Indonesia is one of the highest energy consumed sectors that took about 45% of the total energy consumption, and fossil fuels fuel about 96% of them. Indonesia's fuel consumption is currently around 1.2 million barrels of oil per day (bopd), mainly supplied from imports. Thus, EV adoption in Indonesia will improve the national energy security and national trade balance while contributing to the Nationally Determined Contribution (NDC) reduces CO2 emissions by 29% in 2030.
The global energy transition agenda drives the development and utilization of EVs to grow rapidly within the last decade. The global EV stock in 2020 was about 10 million units and dominated by Battery Electric Vehicles (BEVs) and Plug-in Hybrid Electric Vehicles (PHEVs) with a percentage of the market share at 67% and 33%, respectively. On the other hand, Fuel Cell Electric Vehicles (FCEVs) only account for about 31,225 units. In other words, battery-based electric vehicles are becoming the world's EV of choice and will also be the EVs of the future. Moreover, as one of the essential parts of EV, lithium-ion (Li-ion) batteries being the most widely used today.
The battery cells are composed of a positive pole (cathode), a negative pole (anode), and a liquid electrolyte. Currently, there are three types of battery cathodes being developed, namely nickel manganese cobalt (NMC), nickel cobalt aluminum oxide (NCA), and lithium iron phosphate (LFP). The chosen chemistry of the cathode determines the cell's performance. In 2019, 48% of new EV batteries were expected to use cathodes with at least 50% nickel content, and the trend is expected to continue over the coming decade. In detail, there were about 19 kt for cobalt, 17 kt for lithium, 22 kt for manganese, and 65 kt for nickel were used for EV battery production in 2019, and the number is expected to increase by 10 to 20 times in 2030. Nickel has become favorable due to its high-density energy, and its price is less volatile than cobalt. Thus nickel demand will be higher than the other materials and projected to 925 kt/year in 2030 or even double with policy support from the government.
Indonesia has the highest percentage of nickel reserves globally (24% of global nickel reserves). In 2020, Indonesia produced 760000 tons of nickel or 30% of global nickel production 2.5 million tons. To date, the demand for nickel is dominated by stainless steel industries which took about 71%. On the other hand, demand for nickel for batteries industries only took about 3% of the total demand. Indonesia has 21 million tons of nickel reserves supported by 13 existing nickel smelters distributed mainly in Sulawesi and Maluku, with the total annual production capacity of more than 2 million tons. The existing smelters allowed Indonesia to process Indonesian nickel saprolite to become several products such as ferronickel, nickel matte, and nickel pig iron (NPI). Those nickel products are mainly exported as well as use for domestic stainless steel production.
On the other hand, Indonesian nickel limonite has not been processed or utilized properly. Besides, Indonesian nickel limonite took about 70% of the total Indonesian nickel reserves. This potential makes Indonesia superior in the global EV supply chain, especially in providing raw materials for EV battery production. On the demand side, the Indonesian government, under the National General Energy Plan (RUEN), targeted 2200 electric cars and 2.1 million electric motors in Indonesia by 2025. However, recently the government projected the EV potentials in Indonesia to be 125,000 units of electric cars and 1.34 million units of electric motors in 2021 and increase exponentially to be 2.2 million units of electric cars and 13 million units of electric motors in 2030.
Currently, there are six High-Pressure Acid Leach (HPAL) smelters under construction in Indonesia. Five out of six HPAL smelters are targeted to be operational by 2022. The existence of HPAL Smelters will allow Indonesia to process the Indonesian nickel limonite into Mix Hydroxide Precipitate (MHP) and Mix Sulphide Precipitate (MSP), the raw material for EV batteries, domestically. HPAL smelters in Indonesia will secure the demand for Indonesia's domestic EV battery production and strengthen Indonesia's position in the global EV supply chain.
Promising projected demand supported by the abundance of nickel reserves and sufficient facilities to process nickel ore within the country does not guarantee that Indonesia will become the main destination for global investors to invest in the EV battery industry and EV manufacturing in Indonesia. Unless the government is ready to provide fiscal and non-fiscal support throughout the national EV ecosystem, Indonesia must work hard to comprehensively improve its green portfolio regarding its EV ecosystem grand plan to attract more global investors. Any industry related to the EV ecosystem should be targeted as the subsequent carbon tax implementation in Indonesia from upstream to downstream.
The Indonesian government must be updating the national EV target under such a written regulation or an updated RUEN with mutual understanding from multisector stakeholders to secure the sustainability of any related industry to the EV ecosystem, including nickel processing and nickel-rich battery industry. Furthermore, the currently available and affordable technologies are not enough to solve the environmental issues caused by nickel mining and processing, especially the HPAL waste management and disposal. The only solution for managing and disposing of HPAL waste in Indonesia is through deep-sea mine tailings placement (DTSP) or accommodated by building dams on land. Both still pose a high potential for environmental damage and are one of the main problems of Indonesian nickel production and processing. Thus, solid research and development (R&D) from state-owned enterprises, national academic and research institutions are urgently needed to support further nickel exploration, mining, and processing in Indonesia in the future.
Disclaimer: This opinion piece is the author(s) own and does not necessarily represent opinions of the Purnomo Yusgiantoro Center (PYC).